The Importance and Beauty of Hurricane Shutter Protection
Many people who move to South Florida ask about the benefits of Installing hurricane shutter protection. In addition to the beauty, safety, and privacy, the protection that our hurricane shutters provide is remarkable.
At Coastal Shutters, we are very proud to let you know that all of our products, including our hurricane shutter protection, are designed and produced in the United States.
Another benefit is that our hurricane shutters are viewed by potential buyers as a significant property investment that helps to increase the market value of your home, and your property.
In addition, our Coastal hurricane shutters are designed to protect your home from hail, strong winds, flying debris, bright sunshine, and from break-ins.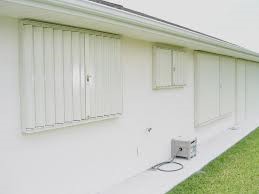 Our accordions provide storm protection and come with a mortise lock that is keyed. You can lock your accordions and use them as security for your home. Miami Dade Approved. Accordions are installed permanently utilizing a top and bottom track that is mounted to your home. The accordion shutter has different stacking options for maximum window opening.
Bahama Shutters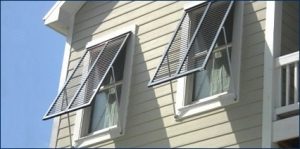 Bahama Shutters, similar in design to a Colonial Shutter, are hinged at the top to give the house a Bahamian or tropical appearance. Bahama Shutters help to reduce the amount of sunlight that enters the window, which can help reduce temperatures inside your home, and help to reduce cooling bills.  Storm coming?  Simply lower and latch the shutter for protection from the storm.
Roll Down Shutter Sales & Service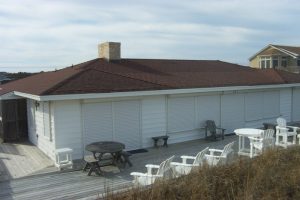 Our custom manufactured Roll Down hurricane shutters utilize reinforced tracks and slats with extra ribs and retention screws than competitive products, and exceed 2010 Florida and Miami Dade Building Codes.  Security, Privacy, Sunlight Control Energy Savings, and Storm Protection. Now all of this can be available to you with your smartphone and the touch of your finger using the MyLink app!
Exploring The South Florida Real Estate Market
At Coastal Shutters, Inc. we have found that home buyers in Southern Florida recognize the insurance discount provided by properly installed hurricane shutters. Many of these home buyers are also very aware of, the care, the desire for peace of mind, and the safety concerns involved in maintaining a peaceful and a safe home environment for everyone in the family.
Living in Southern Florida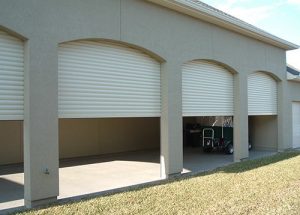 Southern Florida can be a delightful and beautiful place to live. There are many fascinating things for people of all ages to enjoy. That being said, the weather in Southern Florida that frequently includes tropical storms, hurricanes, and tornadoes that are spawned by what might be considered ordinary thunderstorms can be challenging and difficult to say the least.
The South Florida climate can be especially difficult and challenging for people from the Northern part of the United States. Our Coastal Shutters staff has found that Weather.com has the most accurate weather forecasts for South Florida.
We invite you to take a few minutes and call us today with any questions that you might have about Hurricane Shutters. We can be reached at 239-242-0138, and we look forward to speaking with you.